License Our Zen12 Technology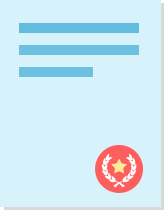 Would you like to incorporate our Zen12 brainwave entrainment technology into your audio product?
We provide a licensing option, where we will provide several brainwave tracks that you can layer into your existing audio, taking full advantage of the science behind Zen12, with absolute minimum effort on your behalf.
Just add one of our pre-created Zen12 brainwave segments to your audio – and you're done!
We provide audio segments in 10, 15, 20, 30, 45 and 60 minute blocks.
All licensing agreements come with the right to use the Zen12 logo in your marketing.
Licensing costs a fixed fee of $950 per project, with no distribution limitations, and acceptance is on a case-by-case basis. Basic email support is included in the cost.
Interested?
Just get in touch with us, alongside a brief overview of your project, and we'll send you more information.
You can email us at [email protected].