Private Invitation:
Discover the

SECRET

Ancient Eastern Ritual

for Greater

Focus

, Creativity,

Brain Power

, Health & More.
65
people in your area are watching this video right now.
---
Get Ready to Enjoy the Ultimate Meditation Program.
Discover the world's most powerful meditation program
Enjoy an hour of meditation – in just 12 minutes!
Dissolve stress and anxiety, increase focus and creativity
Improve your mood, boost brain power, and much more
---
Order Today to Receive…
The entire Zen12 program – 12 levels, 48 MP3s
Quick start guide and full user manual
Audio guides for each level
1-hour support call directly from Karl Moore
Bonus gifts, including digital books and audios
Lifetime, 24x7 support
Full 1-year money-back guarantee!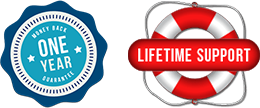 ---
What others say…
"

Zen12 is wonderful and a joy to listen to. The variety of sessions are terrific. I've got the whole program loaded into my phone and LOVE listening throughout the day. If you're short on time, THIS is the program to get!

"

Less stress, more happiness - immediately. An awesome audio meditation program.

"

You don't have to focus. You don't have to cross your legs. You don't even have to try and empty your mind. You just have to listen, and this brainwave audio does the rest.

---
Recently Accepted Members
Recently Accepted Members
October 1, 2023 at 1:22 AM
Erika B.
Amy A.
Consuela R.
Alvin A.
Egerton C.
Marilyn C.
Nancy D.
Glenn P.
Sydney C.
John Jian Zhong W.
Diane D.
Randahl M.
Elisabetta R.
Frederick P.
Lydia H.
Joanna B.
Franklin B. F.
Sherrin L.
Maxwell A.
Karin H.
Stephenie G.
Thomas N.
Becky Z.
Jerry B.
Sue W.
Susan M.
Wanda B.
Lora R.
Seeta J.
David H.
Gretchen L.
Annika L.
Grigorios A.
Edward C.
Carol D.
Loan P.
Brandy Y.
Albert F.
Jimmy B.
Sylvia K.